The only government recognised qualification in natural horsemanship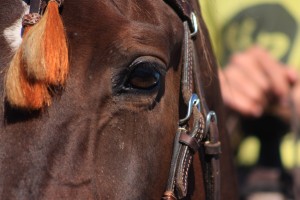 Equido is a detailed and comprehensive training methodology and system designed and developed by Ross Dhu Equestrian. This system gives the student the unique chance to qualify in an alternative training system based on Natural Horsemanship philosophy.
Equido is open to all students irrespective of their learning capeablilities or physical challenges.  We endevour to cater for any special learning requirements and our courses can be customised to the students needs.  For Example you can qualfiy under the following categories:-
Equido Academic – Theory based only with little or no practical handling skills required (ideal for physically impared students).
Equido Groundwork Instructor – Full qualification for non-riding students ideal for those students who do not wish to be advanced riders.
Equido Full Instructor – Full qualification including ridden requirements to an advanced level for chosen discipline.

We also understand that flexibility is required when it comes to offering study times for students, to this end we at Equido are available to you the student seven days a week from 9.00am – 5.00pm and we can also arrange evening training  from 6.00pm – 9.00pm at a date and time that suits you.  You can now sit all four level of Equido online, check out our courses page.
CLICK HERE TO SIT YOUR LEVEL ONE INTRODUCTION > This course can be completed via this website