The only government recognised
qualification in natural horsemanship

Equido is a detailed and comprehensive training methodology and system designed and developed by Ross Dhu Equestrian. This system gives the student the unique chance to qualify in an alternative training system based on Natural Horsemanship philosophy.
Equido is open to all students irrespective of their learning capeablilities or physical challenges.  We endevour to cater for any special learning requirements and our courses can be customised to the students needs.  For Example you can qualfiy under the following categories:-
Equido Academic – Theory based only with little or no practical handling skills required (ideal for physically impared students).

Equido Groundwork Instructor – Full qualification for non-riding students ideal for those students who do not wish to be advanced riders.

Equido Full Instructor – Full qualification including ridden requirements to an advanced level for chosen discipline.

We also understand that flexibility is required when it comes to offering study times for students, to this end we at Equido are available to you the student seven days a week from 9.00am – 5.00pm and we can also arrange evening training  from 6.00pm – 9.00pm at a date and time that suits you.  You can now sit all four level of Equido online, check out our courses page.
HUGE CONGRATULATIONS TO OUR EQUIDO STUDENTS WHO CLAIMED THE RUNNER UP AND WINNER POSITIONS IN LANTRA'S LEARNER OF THE YEAR AWARD
This continues in the fabulous record of Equido Success:-
Laura Manby – 2017 Winner
Aimee MacRae – 2018 Winner
Caroline von Linden – 2019 Runner Up
Stephanie Wharrie – 2022 Runner Up
Caroline von Linden – 2022 Winner
 
Everyone had a fabulous evening!  Here are some of the pictures:-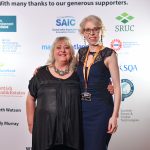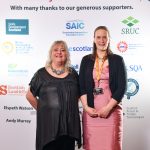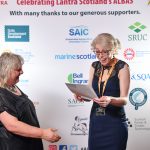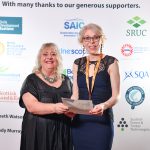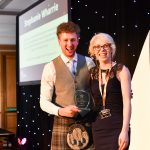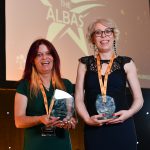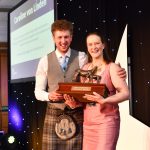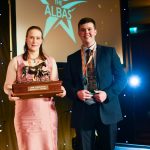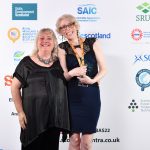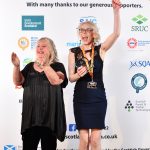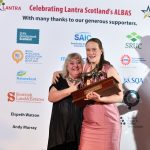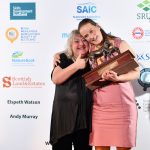 The rowdy table at the back LOL!:-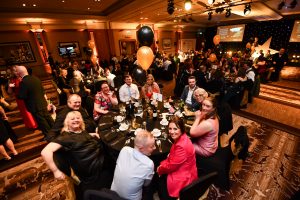 EQUIDO INSTRUCTOR WINS LANTRA'S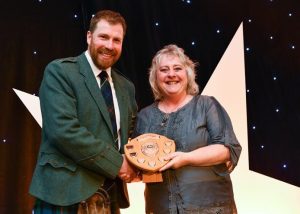 Jean's Jam Award which is for the most inspiring mentor or trainer in Scotland,
The award went to Morag Higgins Equido Level 4 Instructor from Ross Dhu Equestrian Ltd.
To find out more about the Land-based and Aquaculture Learner of the Year Awards, visit
www.lantra.co.uk/scotland/land-based-and-aquaculture-learner-year
call 01738 310164 or email
scotland@lantra.co.uk.
---
LIST OF QUALIFIED EQUIDO INSTRUCTORS
For a full list of Equido Instructors please visit our About Equido Page.
New Course Dates for Levels One, Two, Three and Four – Internship positions available.
There will be three intakes in 2022 for Levels One, Two, Three and four there will be no Working Student positions available for 2022.  For details please click on the About tab at the top of the page.
---
EQUIDO CHARITY SCIO
HELP OUR THERAPY HORSES HELP OTHERS
KILTWALK FOR EQUIDO!
We raised an amazing £6000 for the Equido Charity and here is a short video explaining what it is all about!
To make donations to this fabulous cause please follow the link

 below:-
Equido Charity SCIO offers bespoke courses through Phantom's Legacy.  TO LEARN MORE CLICK HERE
Please give to this worthwhile cause, allow us to continue the fabulous work these horses are doing. We now have a Just Giving Page where donations towards our charity can be made. 

 These rescue horses are giving back tenfold to traumatized children and adults. Please spare just one pound.
Our rescue and rehabilitation horses are giving back to people who are in need of some fun and relaxation. We work closely with serving and ex-servicemen and women who have suffered trauma either physical or mental.  We work with groups that deal with social exclusion.  If you think we could help you or a charity you support then please get in touch with us and we will be happy to help.
Please visit our News page for more details.  If you would like to help us in our current fund raising venture please click the link below:-
---
EQUIDO EQUINE THERAPY COURSES
DO YOU USE OR WANT TO USE HORSES IN YOUR WORK AS A THERAPIST, TEACHER OR COACH?  WOULD YOU LIKE TO SHARE YOUR LOVE OR HORSES WITH OTHERS AND HELP PEOPLE DEVELOP AT THE SAME TIME?
CLICK HERE
FOR MORE DETAILS.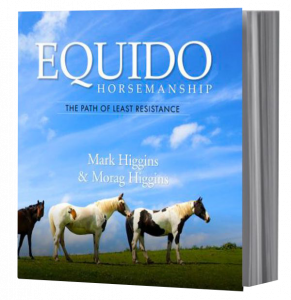 EQUIDO HORSEMANSHIP LTD
Equido Book Now Available On Amazon!
For Signed copies of Equido please order via the link below:-
Please note that postage costs for Europe and USA may be high.
Click here to order your signed copy of the Equido book.